Guide To Hiring A Qualified Air Conditioning Repair Technician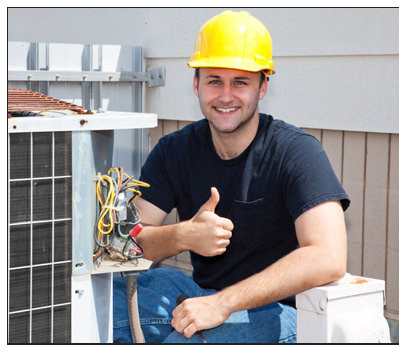 Making a hiring decision is critical not just to a business owner but also to an AC owner! Your AC or air conditioner needs to be entrusted to someone who:
Knows the job.
Is equipped with the latest know how for the brand and make of your equipment.
Can assure you of the quality of job that he will do.
Is qualified to do his job as well.
So how do you find someone like this? What are the sources of information and people that you can tap into? Here is a guide that you can use when it comes to hiring a qualified air conditioning repair technician.
Look for the people
There are many ways in which you can first find a large number of technicians. Some of the things that you can do:
Call the manufacturer of your air conditioning unit and ask them for recommendations.
Ask other contractors – plumbers, electricians and so on – for names.
Search online for people located near your home or office.
Go through portals that deal with lists of technicians.
Advertise your requirements on various forums – in the local business bulletin, community centers and so on.
Narrow down the list
When you have generated a large list of technicians, you can then work towards narrowing down this list. Start by finding out which technician can give you the 'right' answers when it comes to information or availability of credentials such as:
Licenses that are relevant to the State you reside in.
Liability insurance.
Qualifications in terms of formal degrees and certifications.
Recognition by the local business bureaus.
On-the-job training and how many years he has been in the business.
Regular training courses that he may have attended in order to update his expertise.
Certificates and licenses
The term 'qualified technician' can be interpreted in many different ways. It is possible to find someone who knows his job thoroughly but he may not have formal qualifications or certifications. So is it mandatory to find someone who is licensed and certified? The answer has to be a conditional no. When you look for someone who is qualified, you will have to find a balance between certification and experience.
The various kinds of certifications can come by way of:
HVAC industry certification such as those given by specific manufacturers.
NATE or North American Technician Excellence certification.
EPA 608 certification which is given by the EPA or Environmental Protection Agency without which HVAC technician cannot buy refrigerants.
Qualifications can also come by way of on the job training and therefore it is a good idea to ask for references from people you know and trust. A reputation for honesty and quality of work can come after having worked for many years on air conditioners too.
Perhaps the most important aspect of a technician will be the legal compliance part. This will encompass insurance and the license to do the job. This is something that, preferably, you should not compromise on. This will also protect the warranties and guarantees that are applicable on your unit.